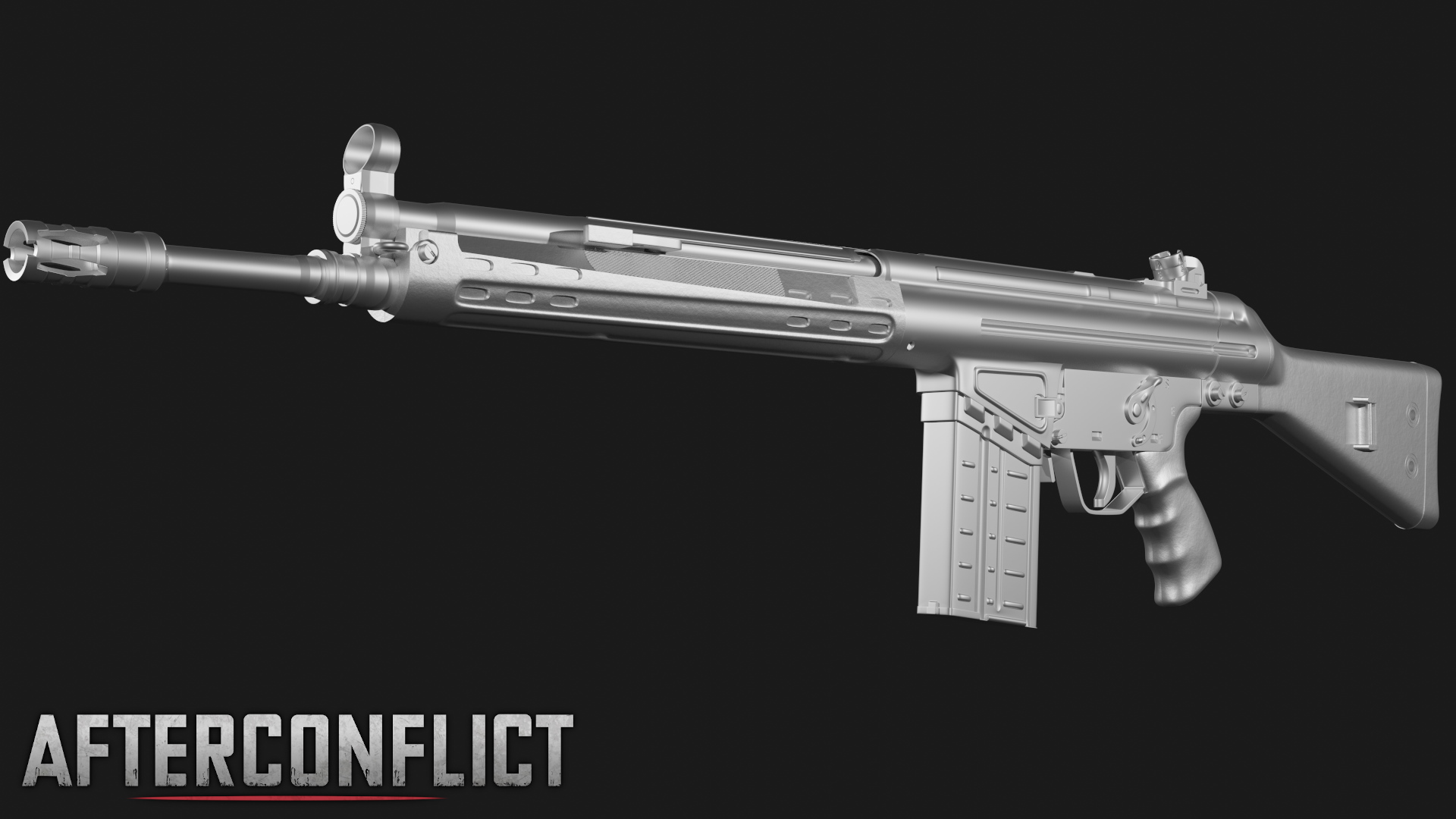 In this development update we have what a lot of you have been waiting for, high-poly previews of our first set of standard-issue NATO equipment, specifically that of the West German Bundeswehr!
For said standard-issue equipment we have 4 pieces to show you, the G3A3, the Bundeswehr's standard-issue battle rifle, the P1, a post-WW2 version of the P38 that served as the Bundeswehr's standard pistol, the Bundeswehr's Kampfmesser, commonly called the M68, and the multi-purpose DM51 grenade.
Starting off with the G3A3, what can really be said about it, after being refused the ability to build the G1 rifle under licence (the G1 only continuing the service in the Bundesgrenzschutz), the Bundeswehr instead selected the CETME rifle to be made under licensed production as the G3 with various improvements and supplied as the standard rifle for Bundeswehr soldiers.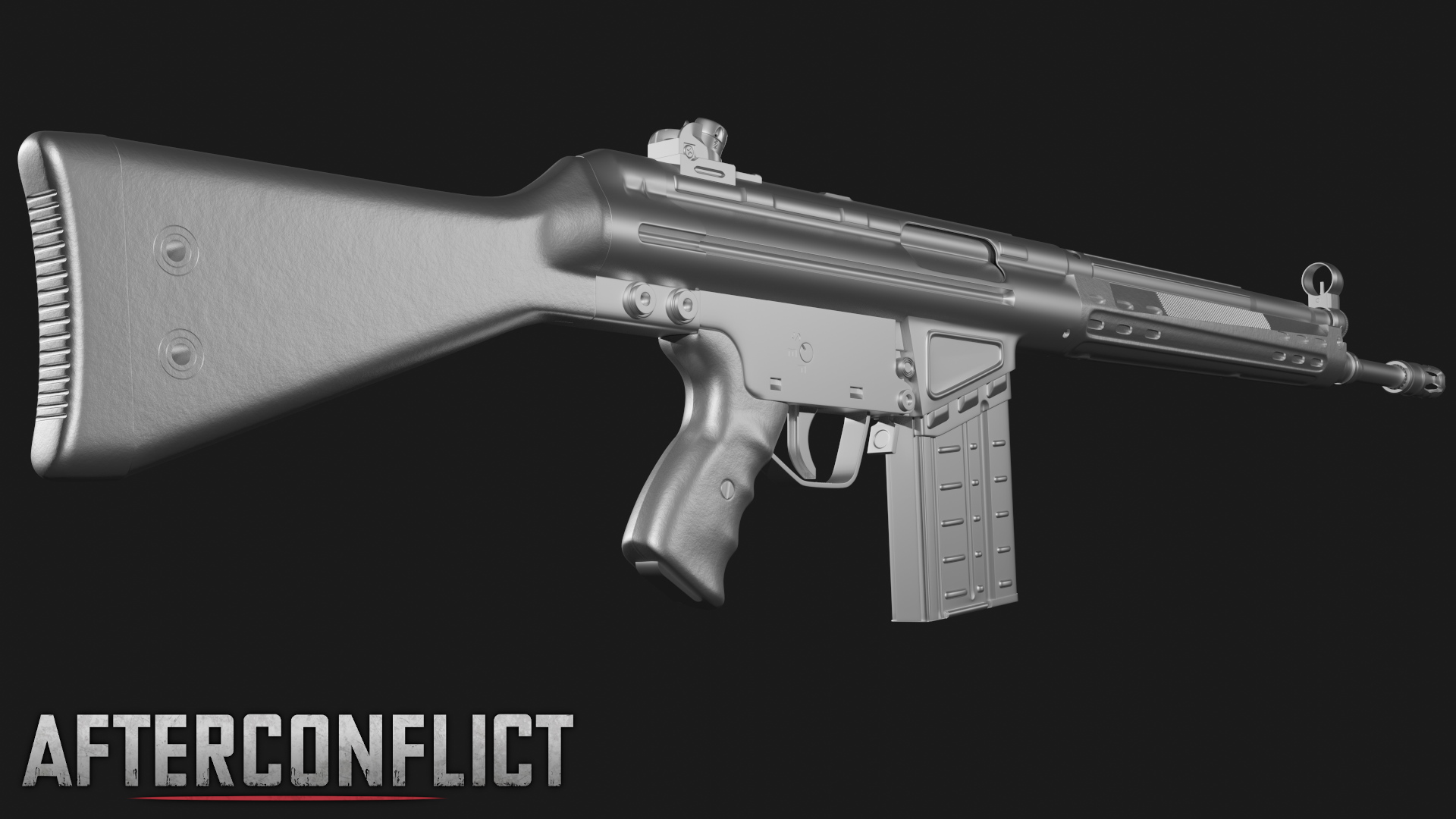 Our first G3 is the G3A3, likely the most recognisable variant of the G3, with polymer furniture and drum sights that would faithfully serve the Bundeswehr into the 1990s. We will add other versions over time such as the G3A3ZF, G3A4, G3A2, etc., but for now enjoy our G3A3 in all of its high-poly glory!
Next up is the P1 pistol, effectively the same gun as the P38 used by the Wehrmacht during World War 2 with a few minor improvements, the most notable of which being its grip design in a distinctive black plastic being made military standard.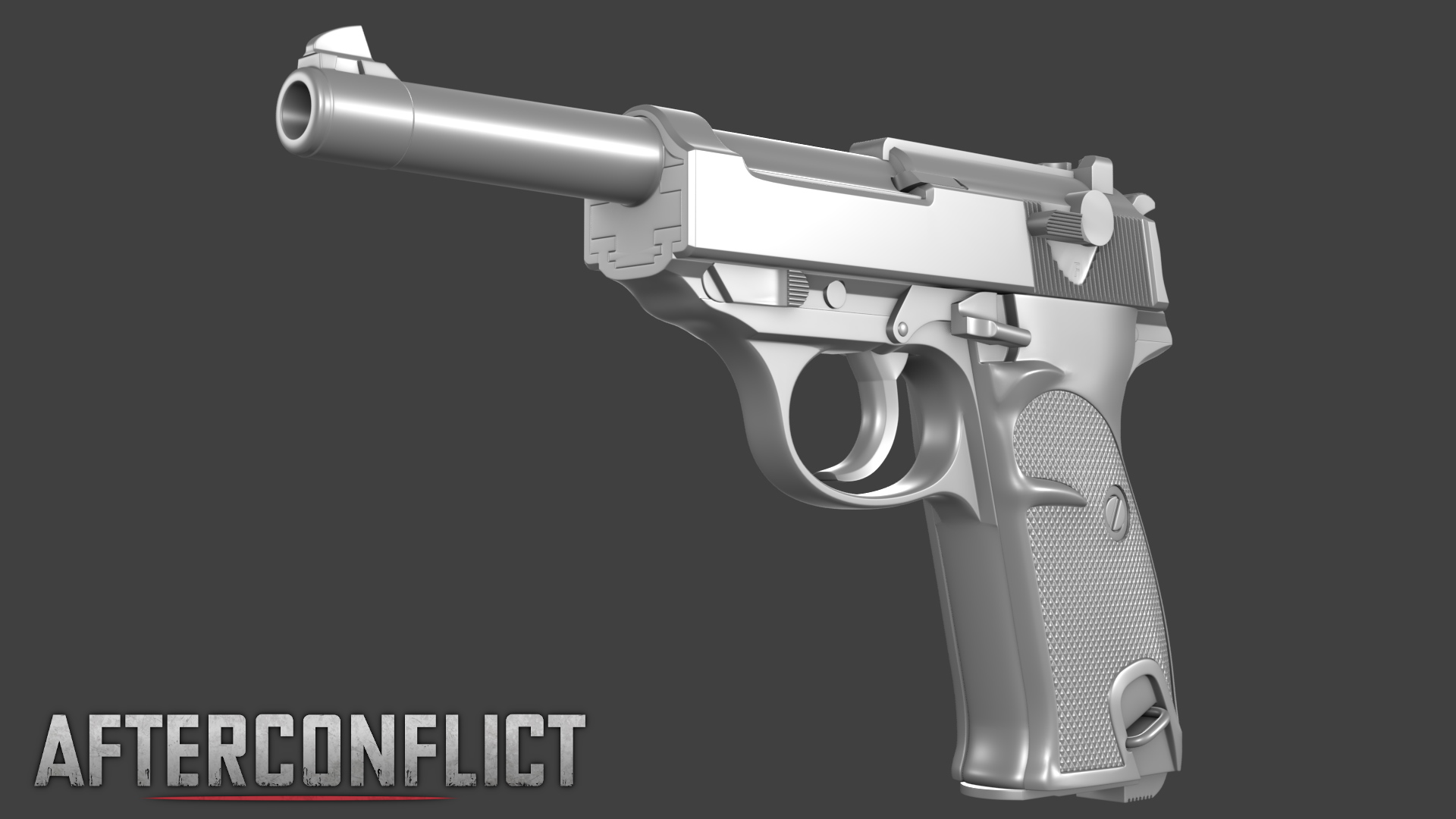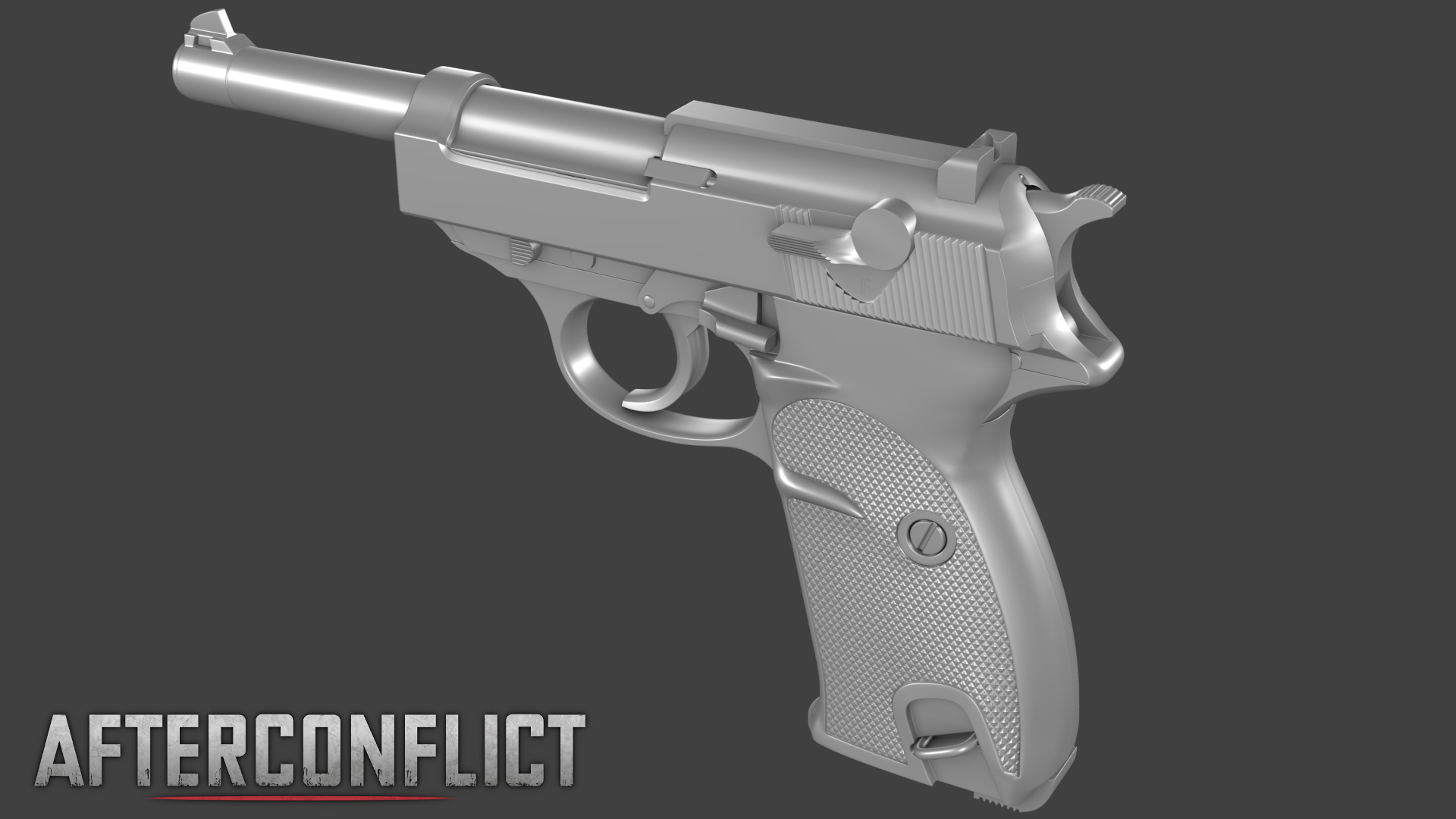 Like the G3, the P1 served the Bundeswehr into the 1990s, a reliable workhorse that proved its worth over 50 years of service.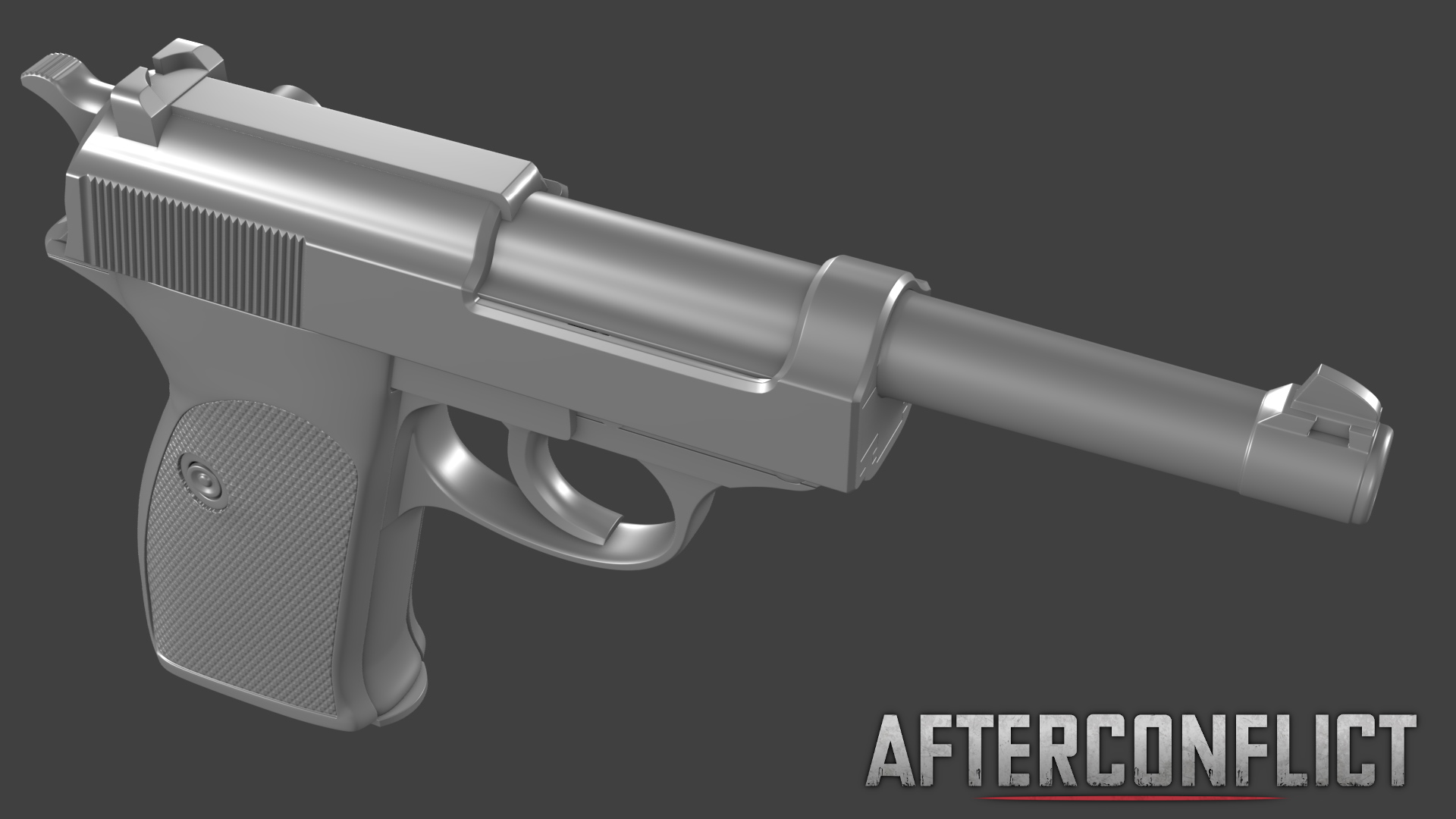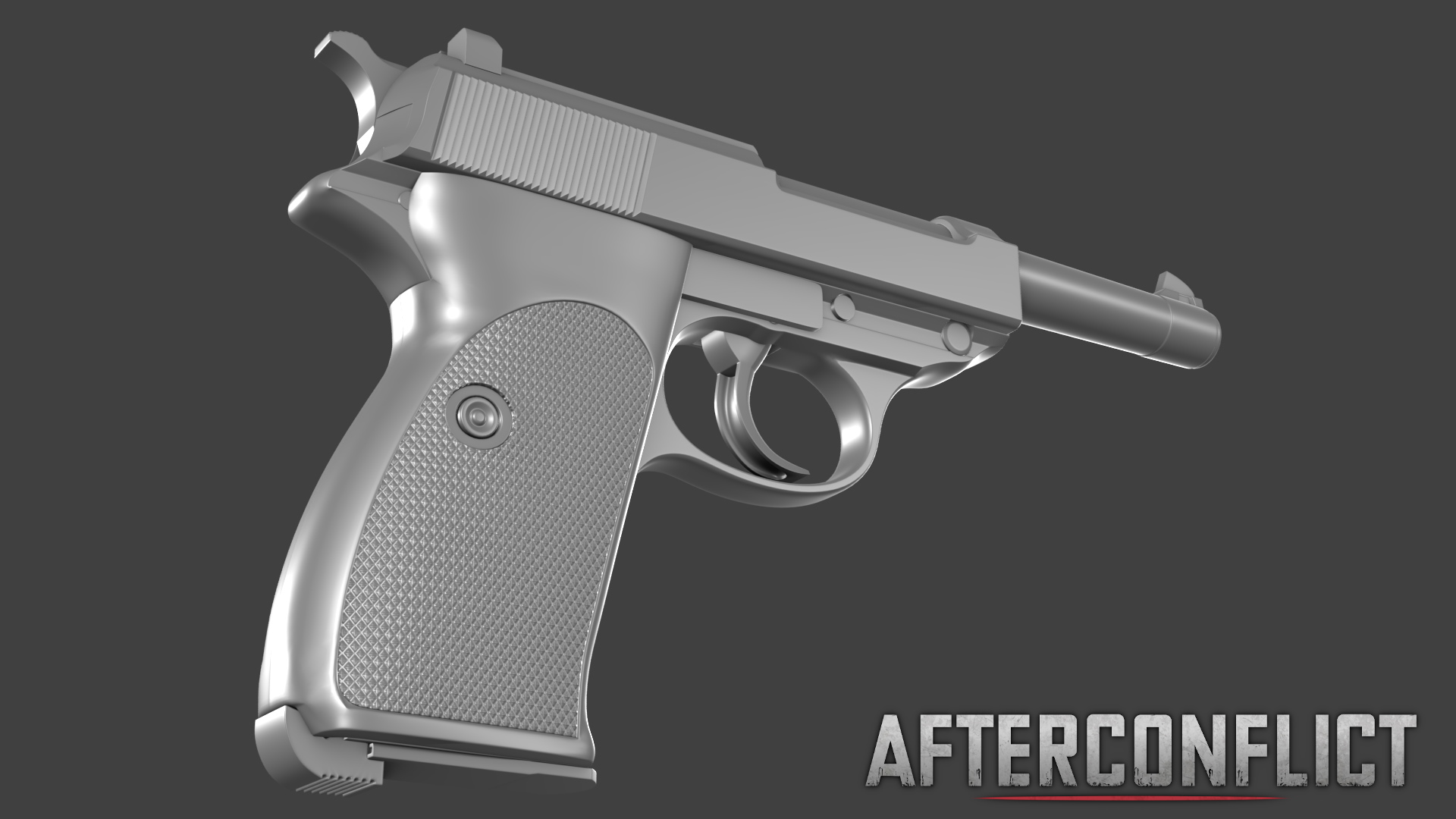 Next up is the Bundeswehr's combat knife, or "Kampfmesser", commonly named the M68 reflecting its year of introduction, 1968.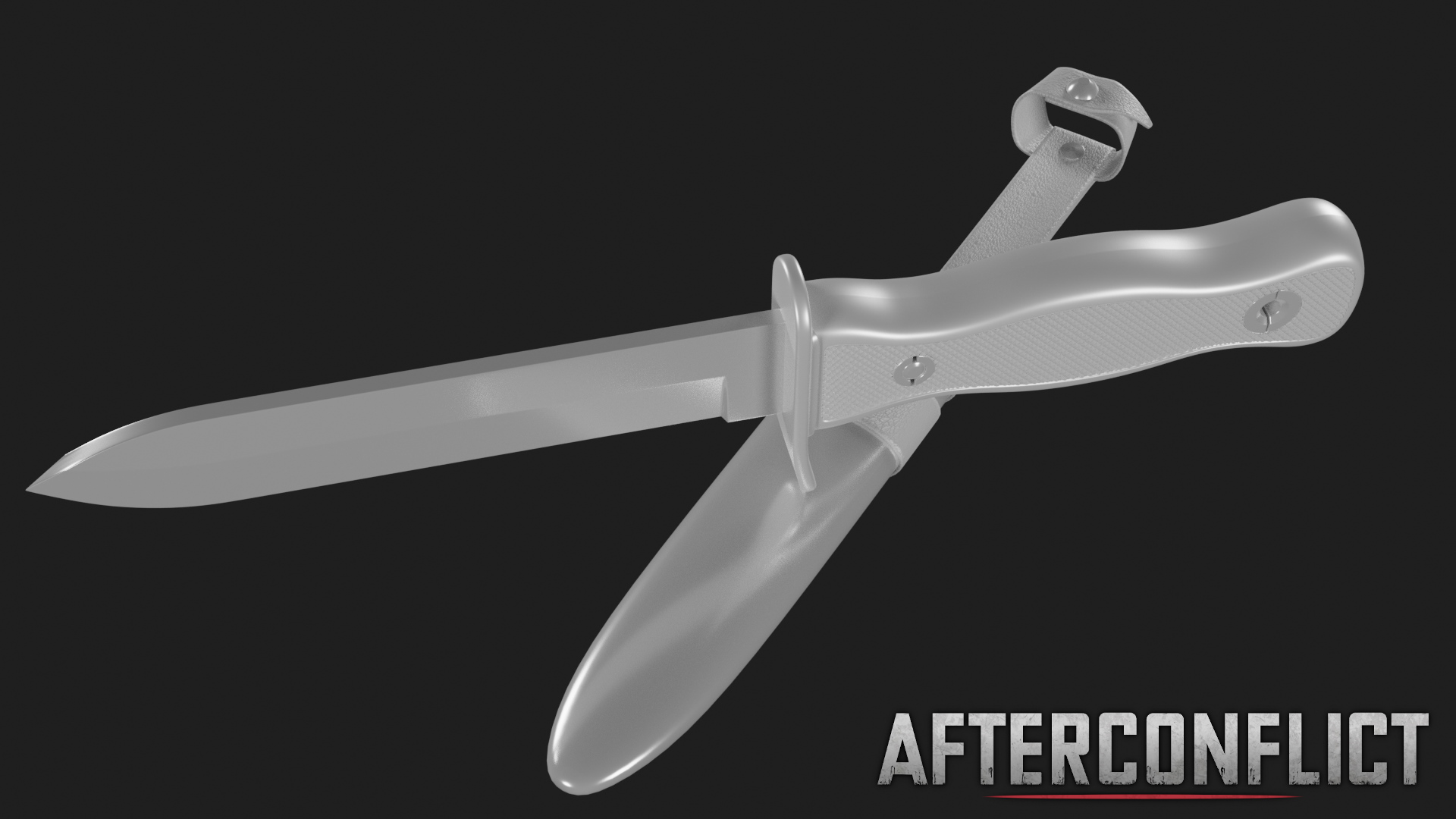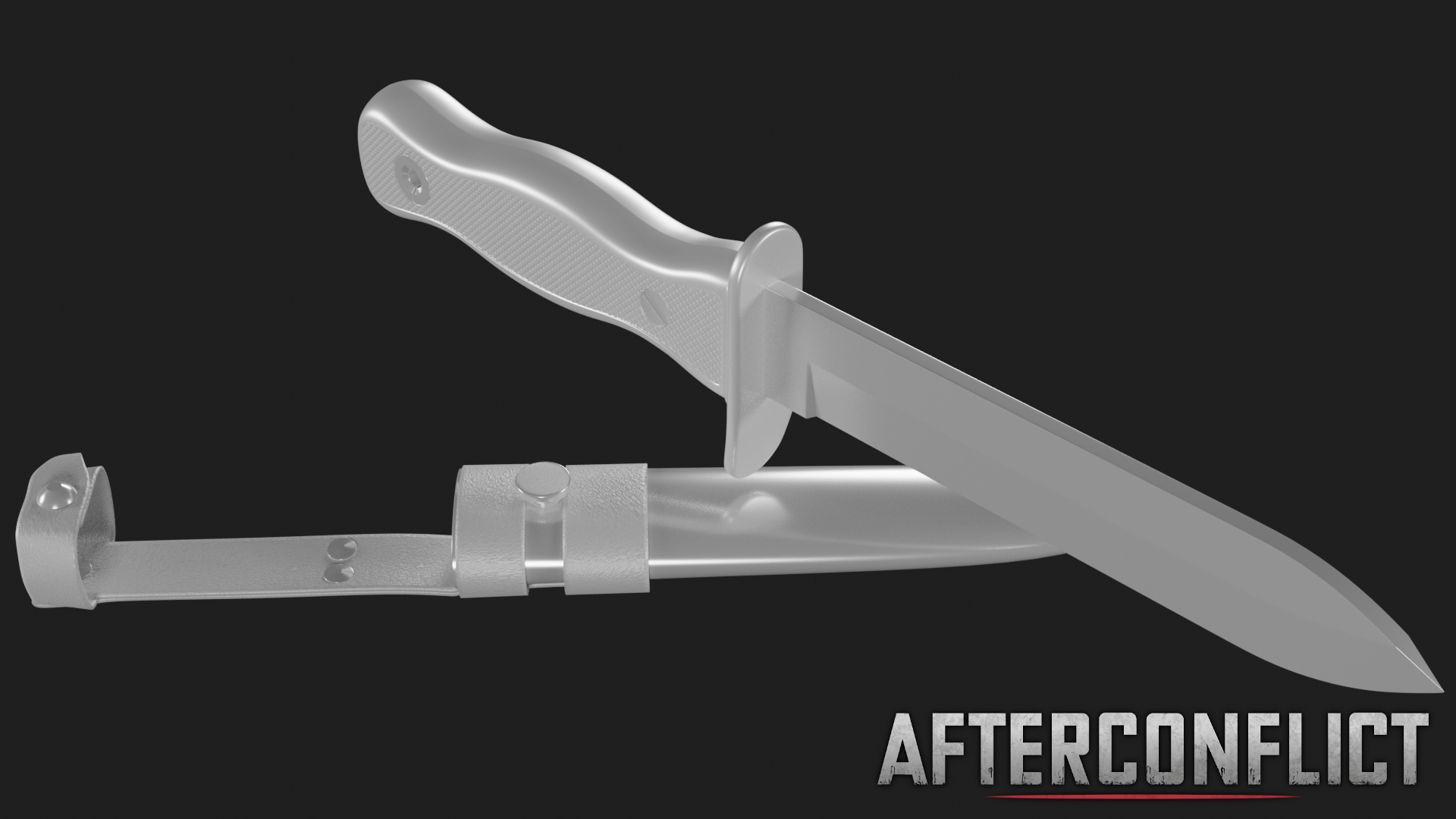 When introduced, the M68 wasn't particularly popular, being seen more as a utility knife than a combat knife, though it did gain some notoriety as a trade item with soldiers of other NATO countries.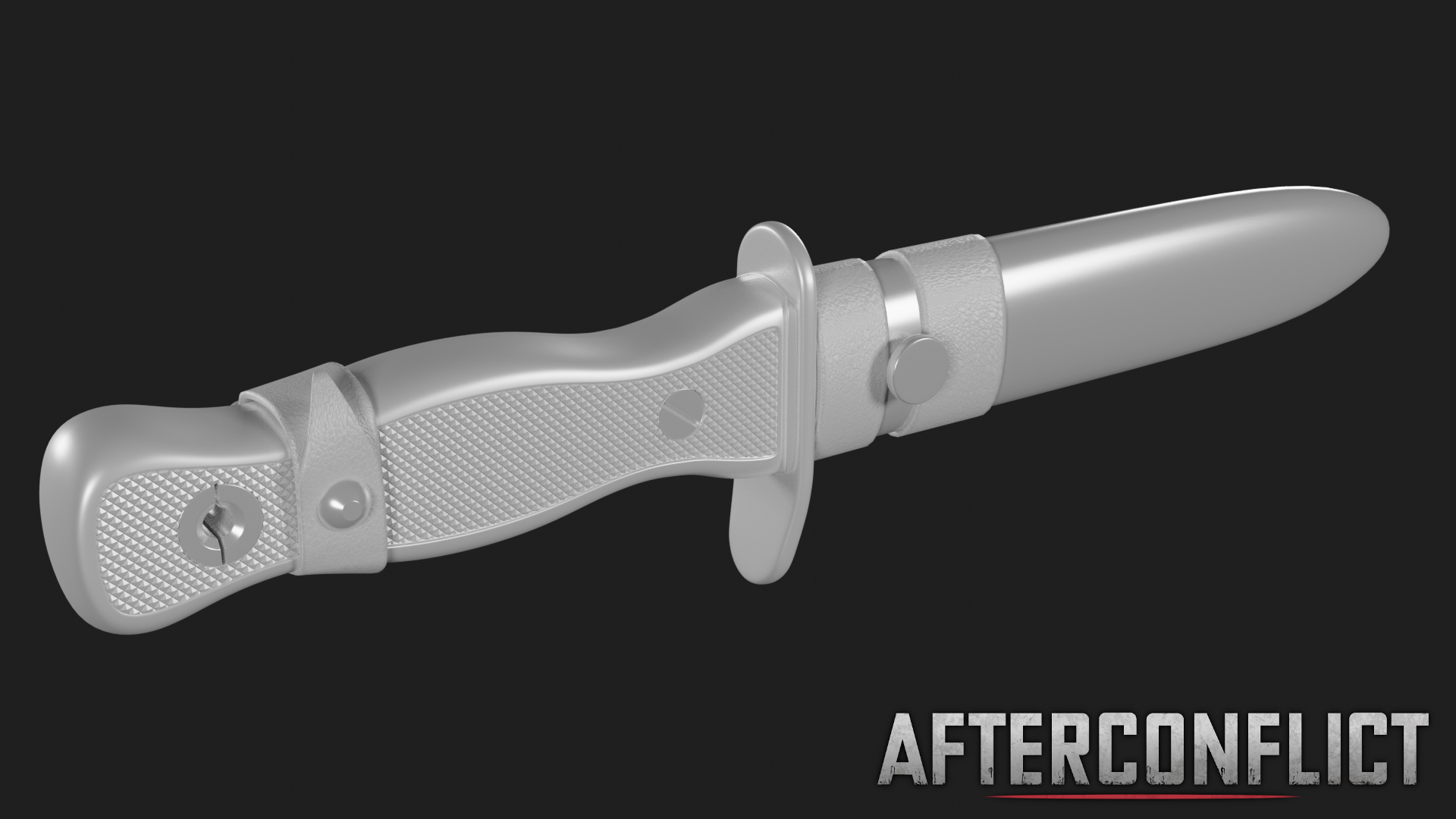 However, soldiers from the Bundeswehr didn't really have much other options as their G3s didn't possess bayonet lugs as standard and though bayonets were officially adopted and manufactured, they weren't actually issued, only sometimes taken out of stockpiles by individuals that were able to get their hands on one.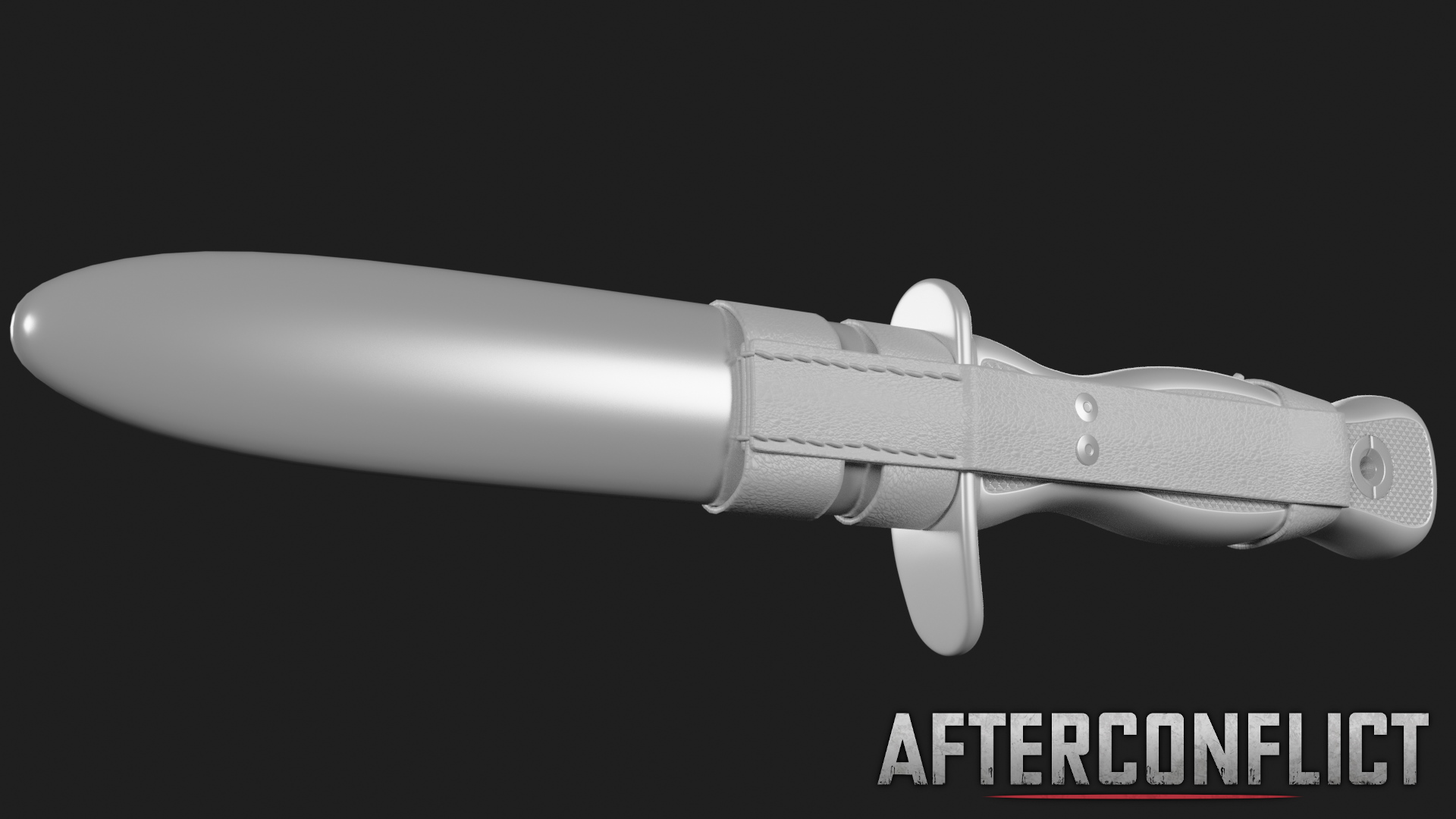 Finally, we have the DM51, the Bundeswehr's standard frag grenade which you may've previously seen in Development Update 8, we are showing it again here for the sake of bringing all of the West German faction high-polys together in one update!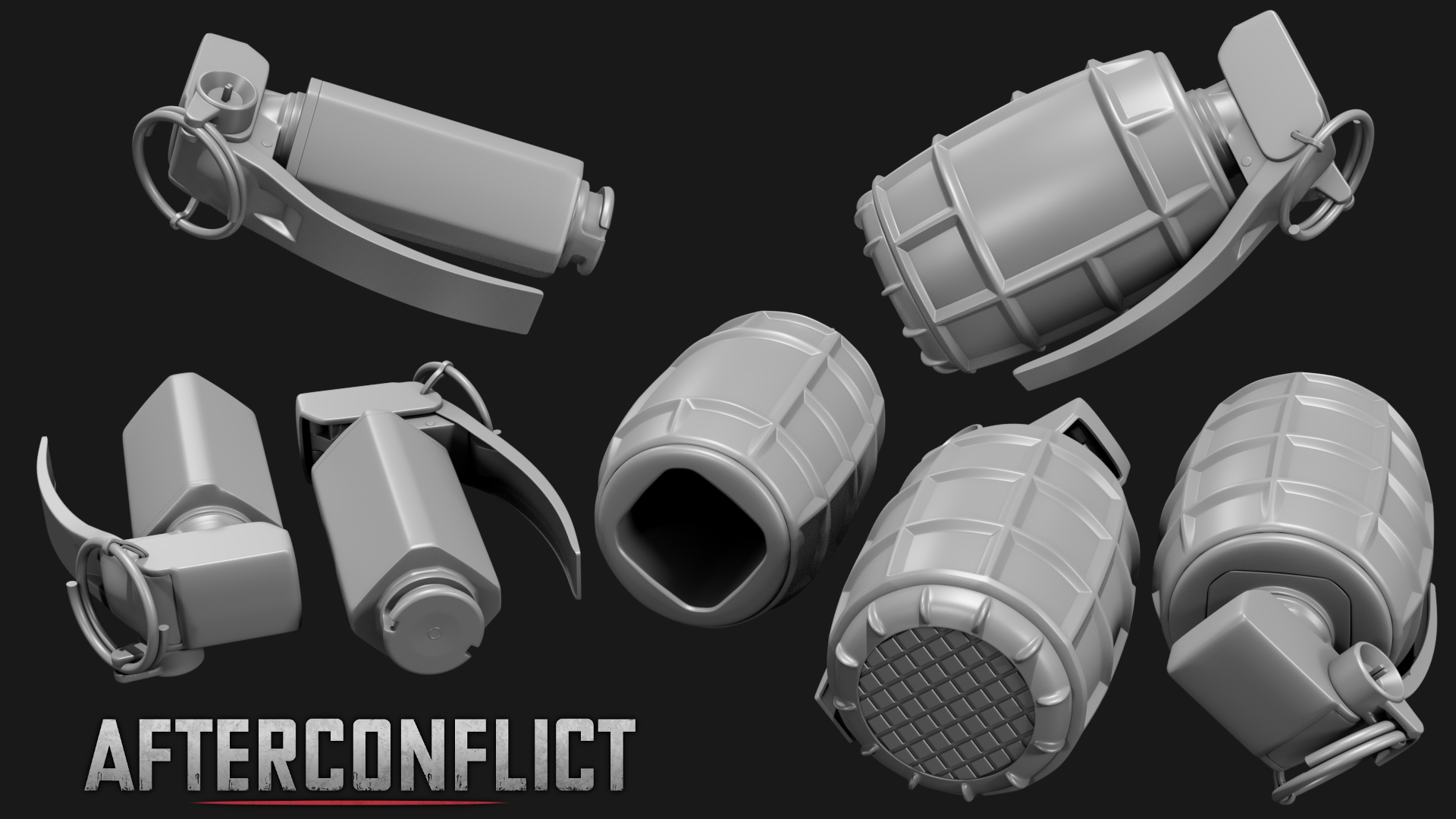 While we've identified features of these models that'll need to be fixed/improved when textured and added to the game (such as the DM51's high explosive core needing 6 sides, not 4), we'd very much appreciate for you to note anything incorrect you see to be sure it'll be fixed before they're added to the game, no detail is too small!
We'd also like to mention that after discussing the matter with members of our Discord server along with the standard "Moleskin" uniforms used by the Bundeswehr, we'll first be adding the M1A1 Stahlhelm and older style field equipment like that featured in these images: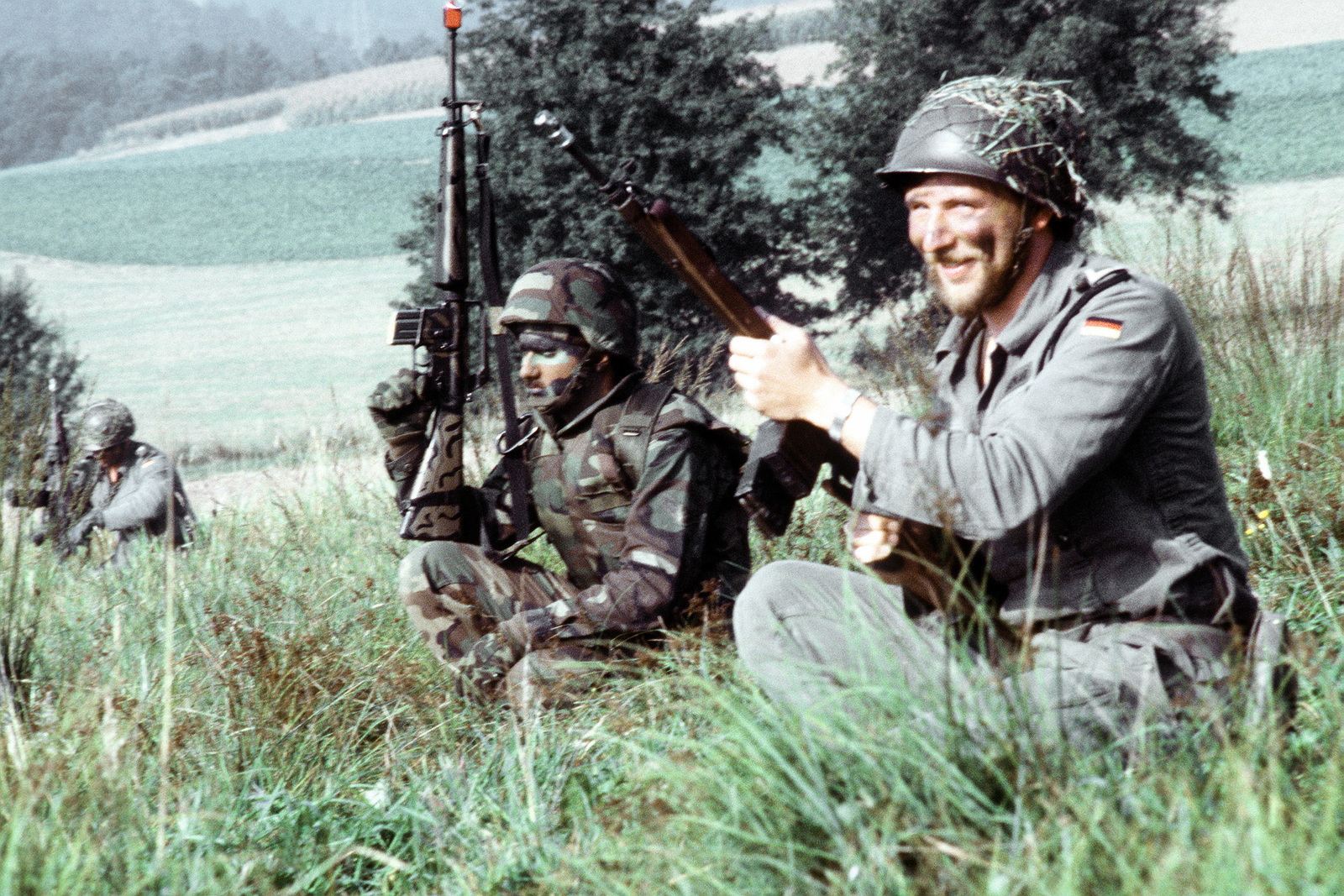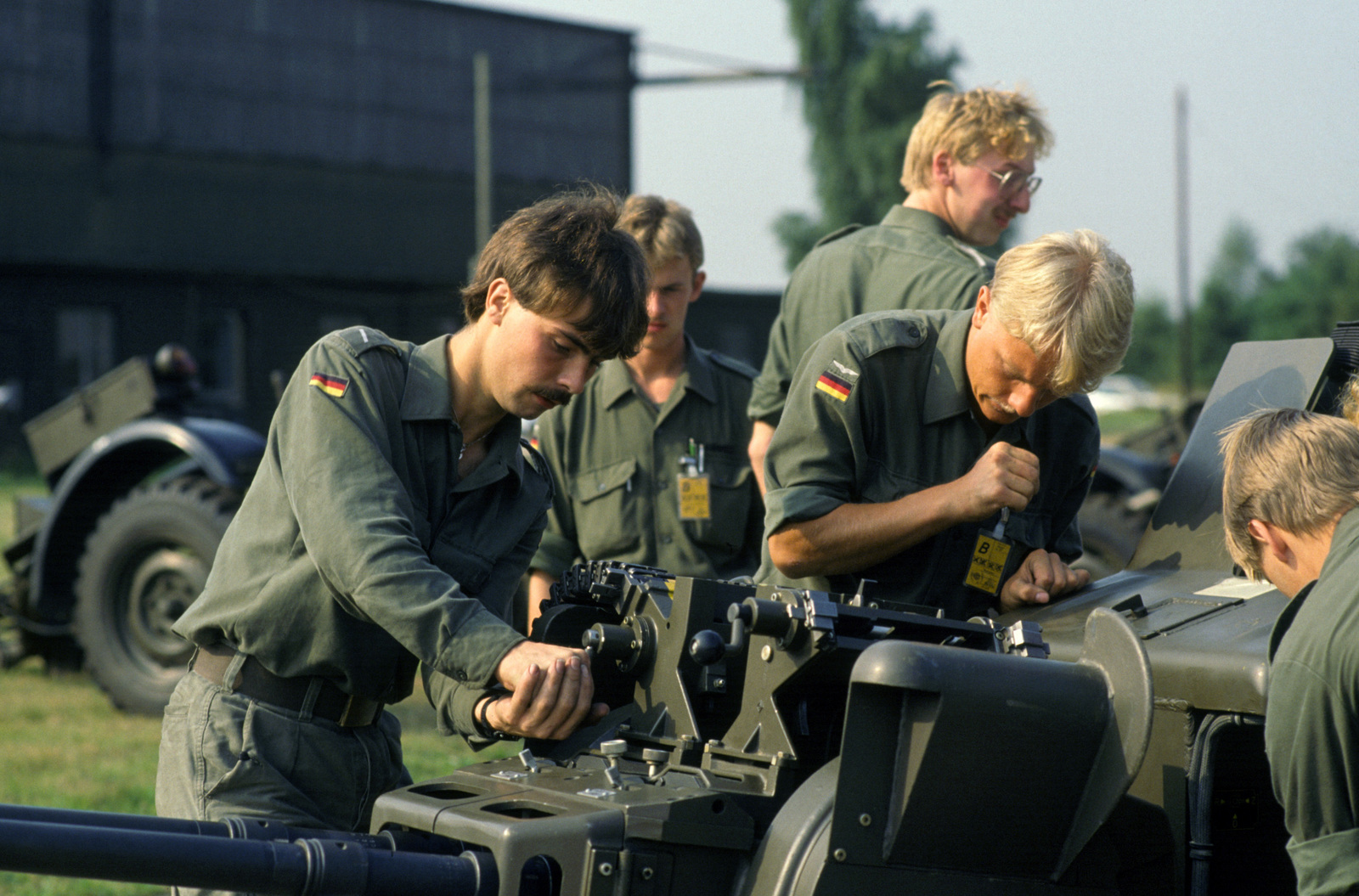 This was chosen on the basis of it both being iconic, and that these pieces of equipment were still the main ones in use going into the mid-1990s, despite Flecktarn, the M92 helmet, KTS-90 webbing etc. being phased into use.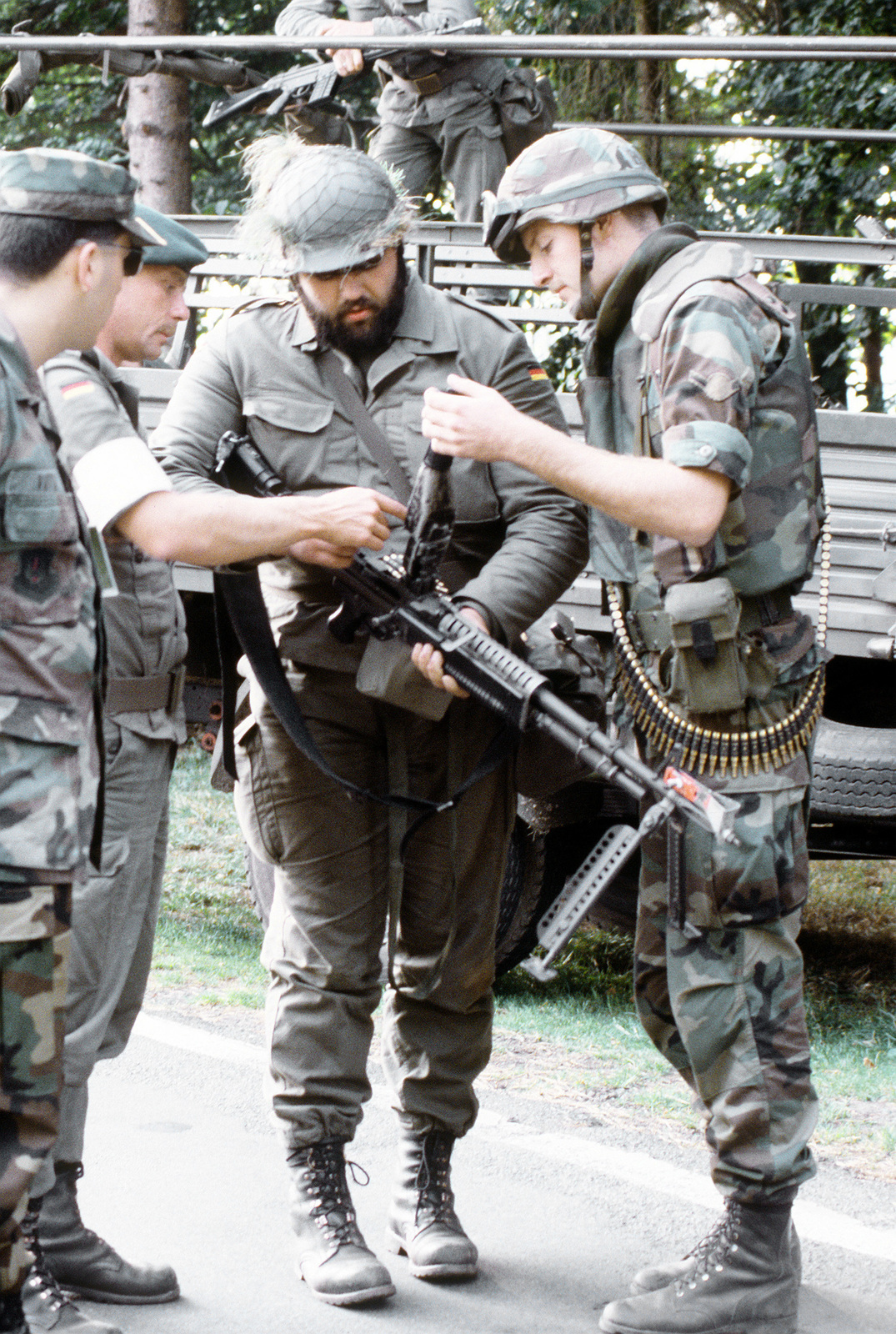 We still eventually intend to do Flecktarn uniforms, KTS-90, etc., and if you have any ideas for any other equipment you'd like to be featured in-game, please suggest it in our Discord server!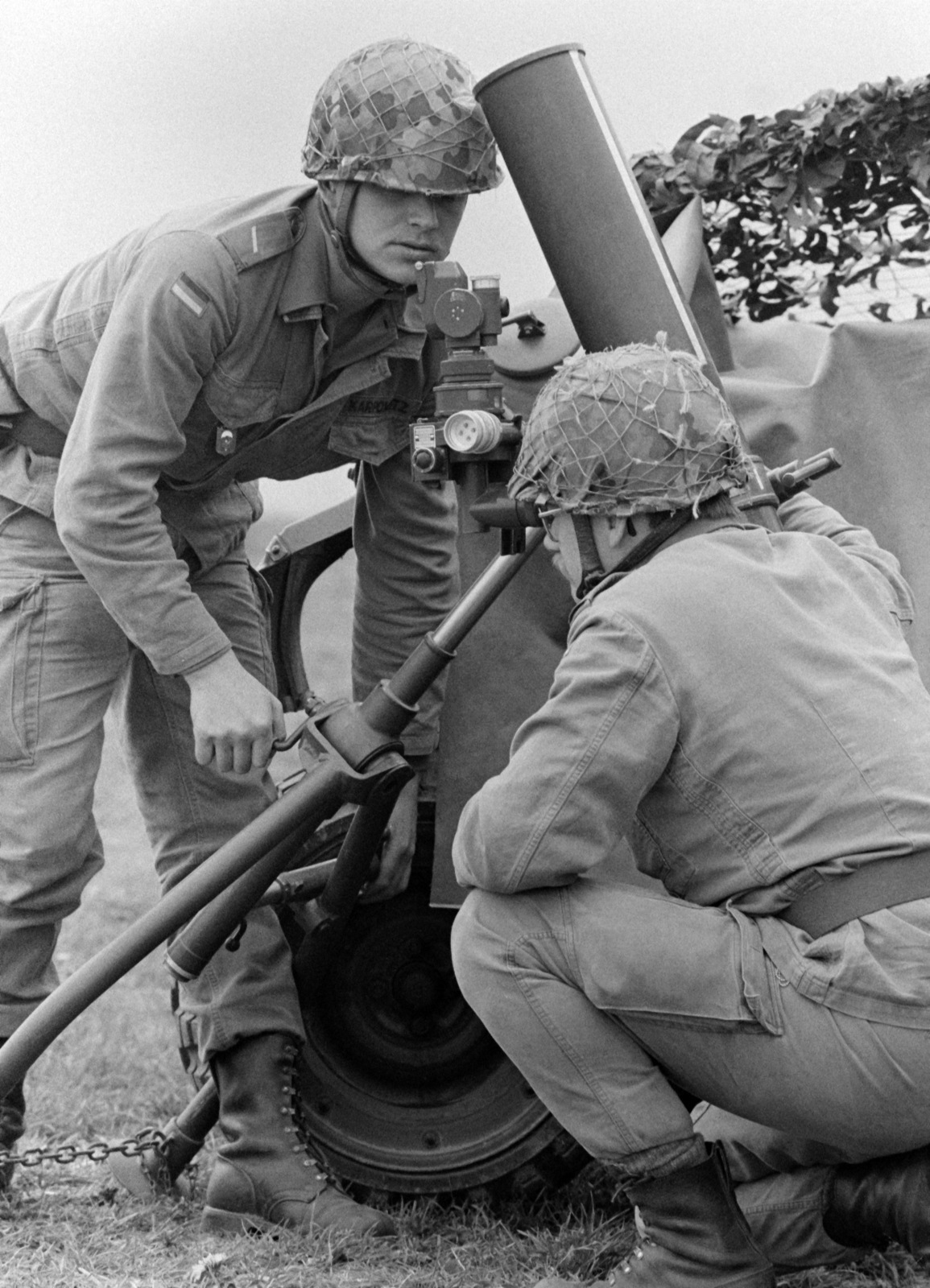 So-far we have been developing Afterconflict out of our own pockets, and while we intend to continue developing Afterconflict no matter what, the ability to be comfortable in the knowledge that our rent is paid, food is on our tables, and any hardware issues we may face can be promptly fixed goes a long way in enabling us to be more focused on developing and expanding the game.
We also recently added a new Patreon tier, the "Officer" tier which further supports us developing Afterconflict without worries regarding food, rent, etc., those who support at said tier will also have their names added to the world of Afterconflict through such features as a piece of war graffiti!

One of our Patreon rewards is exclusive access to a channel on our Discord server, which we'd like to invite you to join!

On our Discord server we discuss everything from the game and Cold War history to posting photos of hedgehogs, and the Patreon-exclusive Discord channel is called "The Bunker", and it's where we post exclusive WIP content that you'll be able to see before anyone else!

We hope you enjoyed reading this development update, if you wish to keep up to date with all Afterconflict updates, be sure to follow our Twitter feed too.