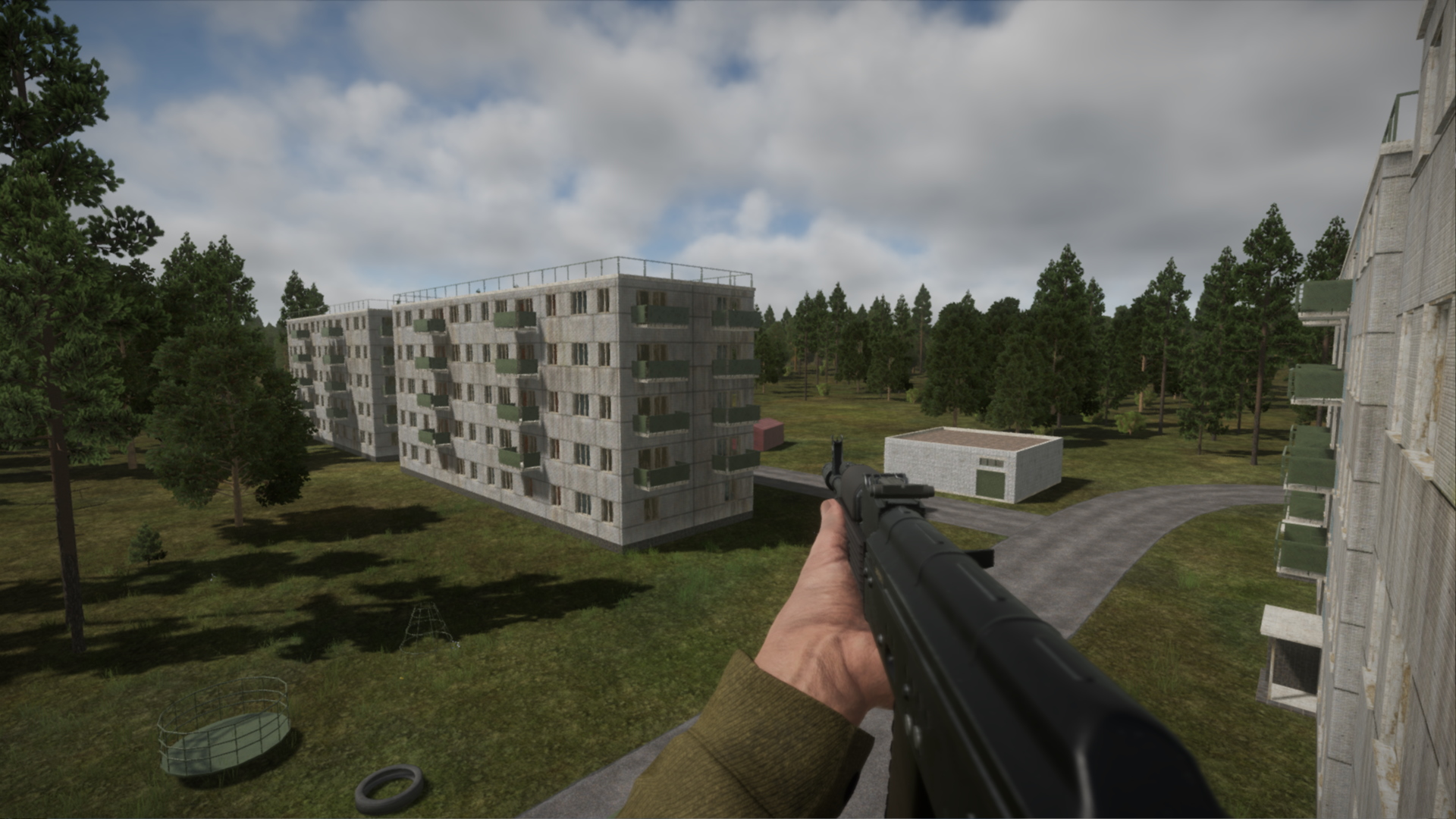 In this new update we have various new additions to Afterconflict, this time largely mostly on the gameplay front with various new ways to interact with your weapons, from being able to inspect your magazine and the bullets within, to the addition of inspection animations, and even more minor additions such as different ammunition types such as subsonic ammunition now realistically being depicted with less recoil, and continuing to add staged reloads to more weapons since we discussed them last update.
On the content front, we still have some interesting additions, from the PBS-4 for the AKS-74U to convert it to the AKS-74UB, to some minor additions that we previously overlooked while developing other content such as the AK-74N and night iron sights to go alongside it.
We also have a new map to show you that we've recently been showing to our Patreon supporters, those of you interested in more classic Soviet housing architecture will surely be interested in it, so stay tuned.
To start off, a feature that has been a frequent suggestion for us to add, we've implemented the ability to inspect your weapon's magazine to go alongside our switch from player ammo being changed from bullet-based to magazine-based, now instead of simply seeing your ammunition be displayed as a constantly-updating numeric value, you'll now have to check your magazine and get an approximation of how many bullets are left in your magazine.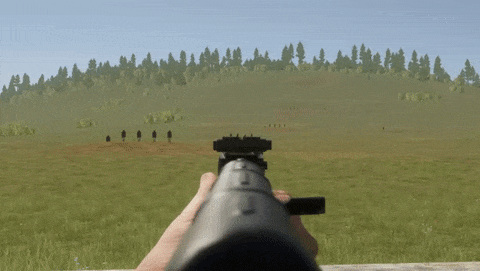 With this, you can now also visually see an accurate representation of the bullets in your magazine, which also differ depending on ammo type, amount of rounds fired, etc.
Here's a fresh magazine of 7.62x39 tracer rounds, ready to be fired:
We've also been adding staged reloads to the rest of our current in-game weapons such as the SVD and PM, which now take into account conditions such as the SVD's bolt hold-open and the various conditions of the PM's slide and hammer.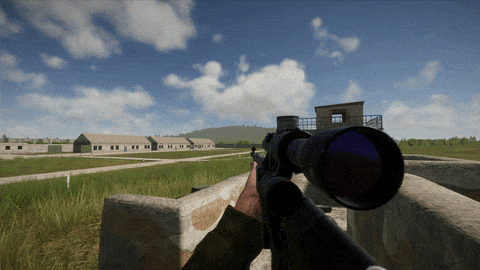 If you haven't already seen it, here's a video we made on staged reloading in Afterconflict, check it out:
In addition to this, where relevant different types of ammunition now have different levels of recoil, namely firing sub-sonic ammo now imparts less recoil on the shooter, giving more of an advantage in the usage of sub-sonic ammunition and suppressors beyond merely reducing the sound of firing.
On the topic of suppressors and sub-sonic ammunition, we've recently also added the PBS-4 suppressor for the AKS-74U which converts it into the AKS-74UB, a useful tool at close-quarters when a more subtle approach is needed.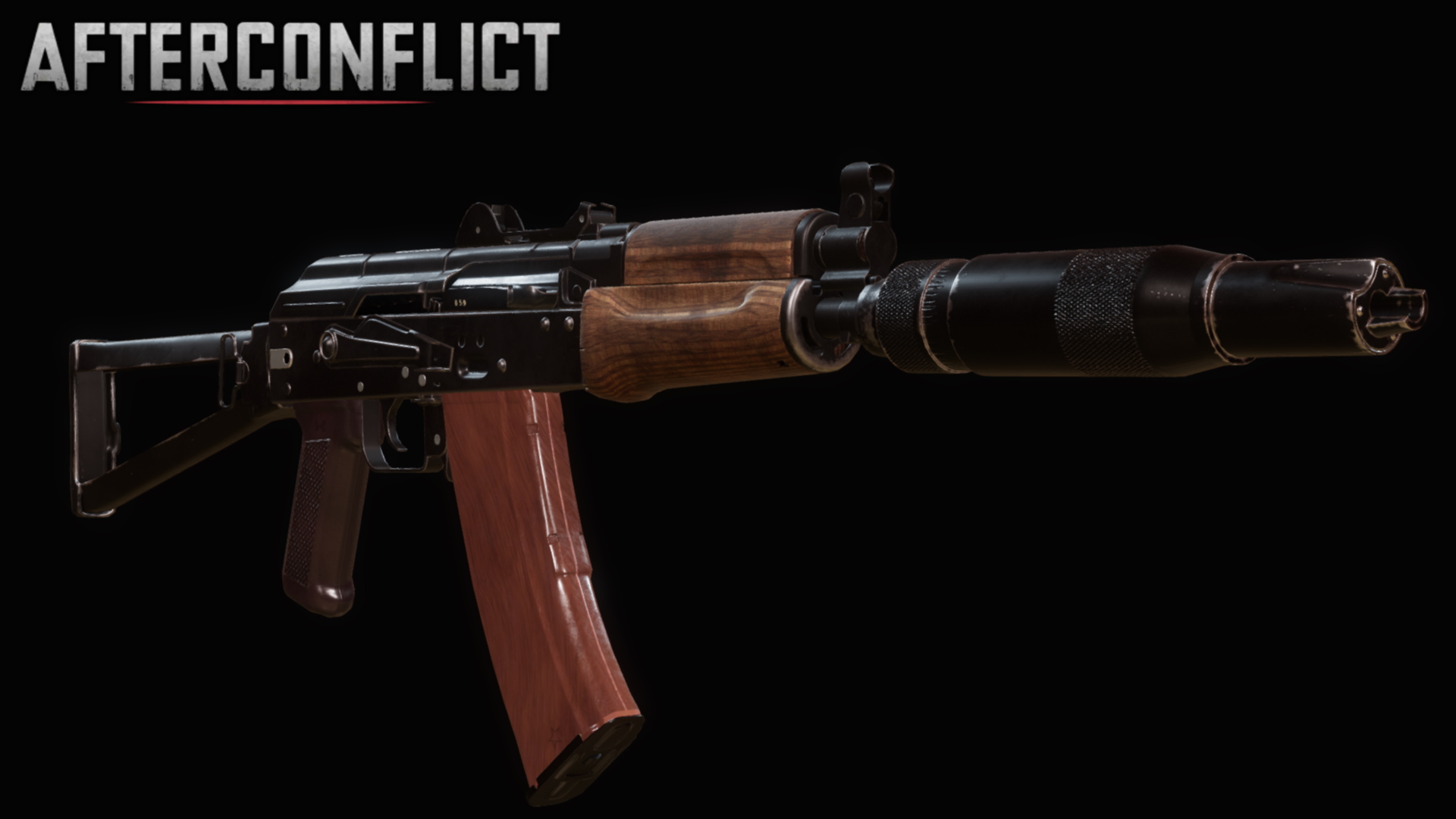 We'll also be adding the AKS-74UB's unique iron sights later on, likely when we make iron sight adjustment animated which we plan to do soon, so keep an eye out for that.
We also have a few recent additions that we previously somewhat overlooked, those being the AK-74N and the AK-74's illuminated night iron sights, these giving the Soviet AK-74 the ability to mount scopes and having its iron sights visible at night.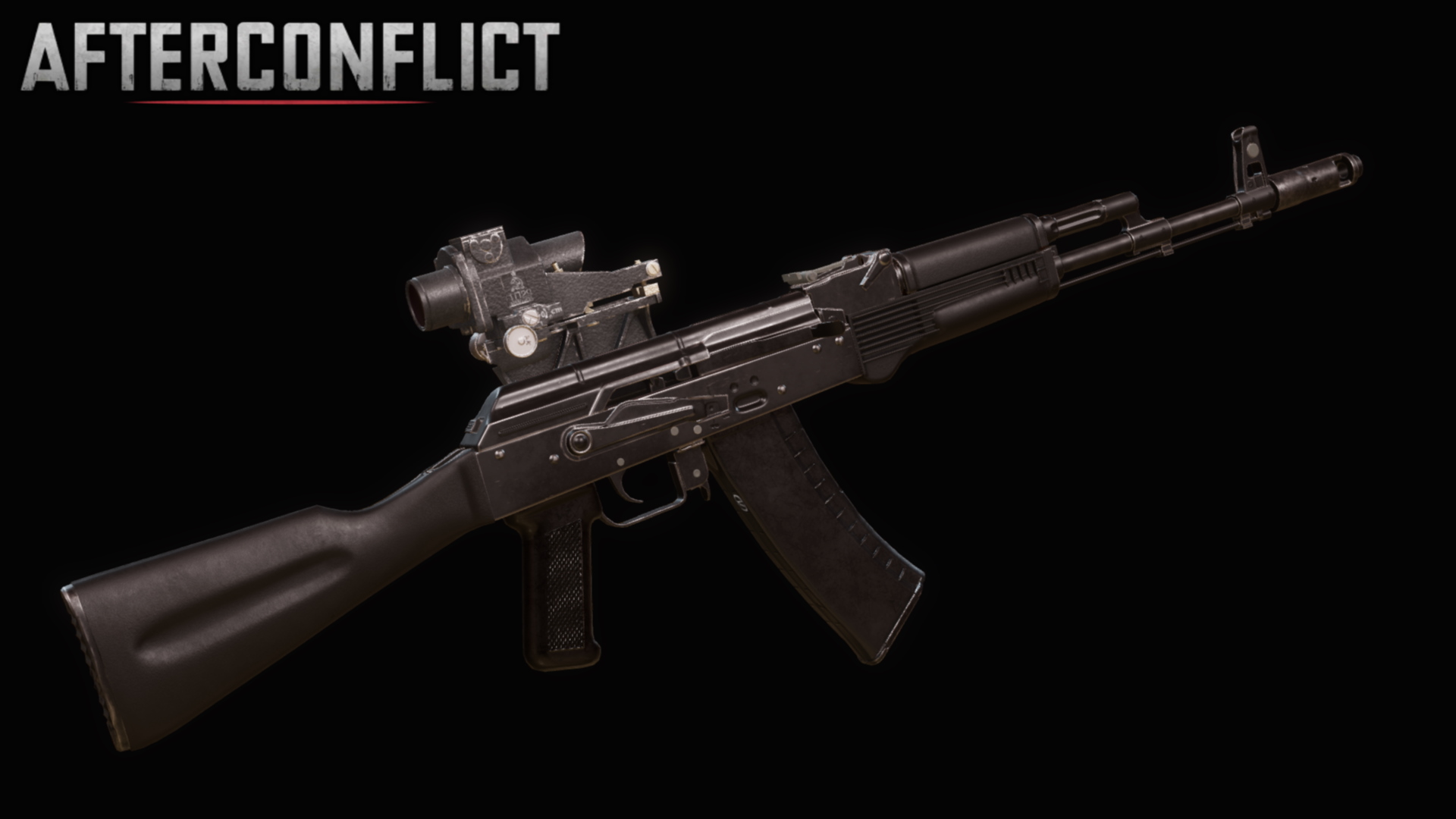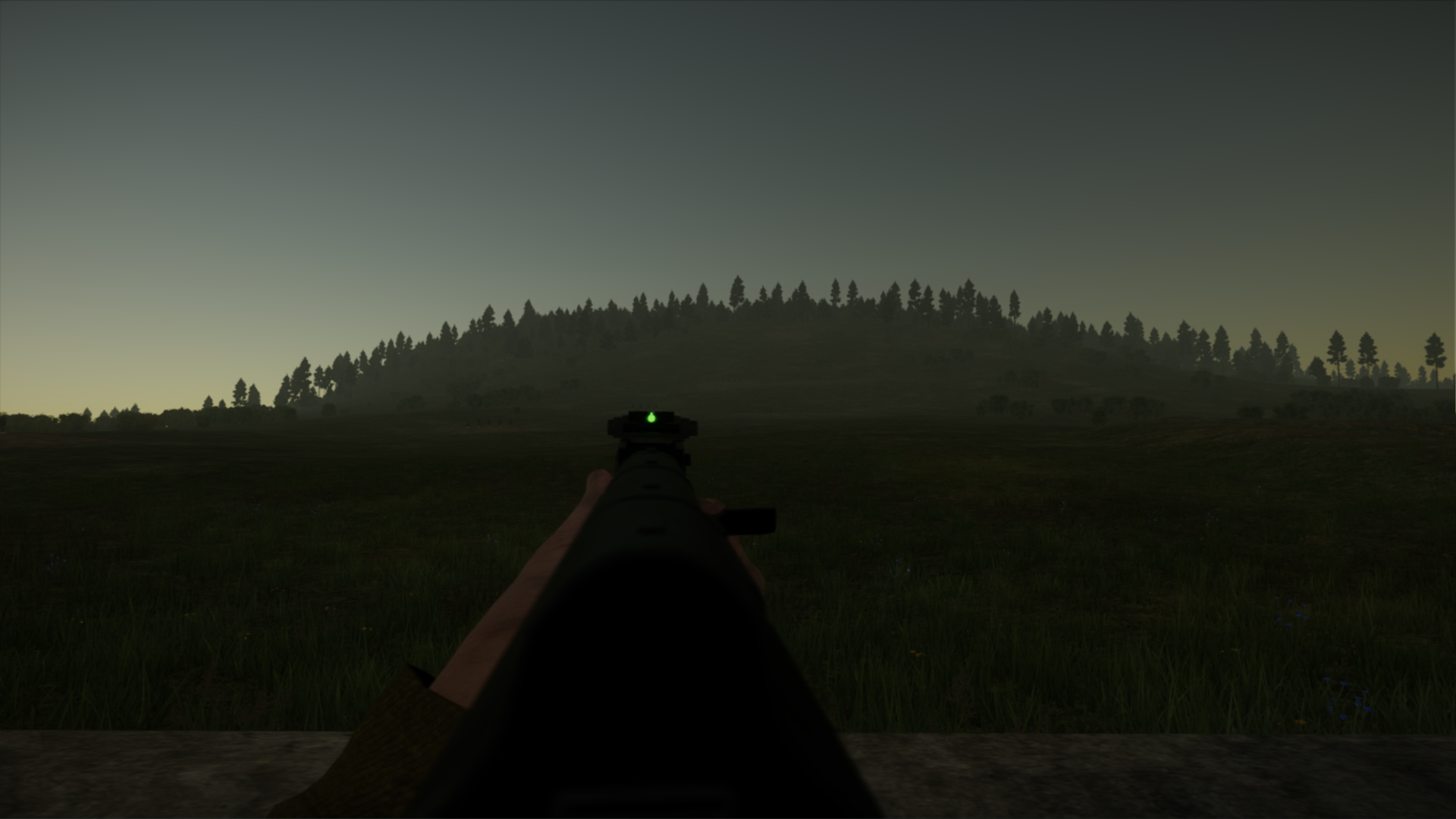 And now, something our Patreon supporters have seen previews of over the past month or so, a new multiplayer map we've been working on to provide some variation from the thus far very open, rural locations we've also worked on.
This map will also mark the debut of the khrushchyovka apartment building in Afterconflict, a type of building anyone aware of Soviet mass-housing architecture will no doubt be familiar with, an icon of the Soviet Union seen in various forms all across the Eastern Bloc.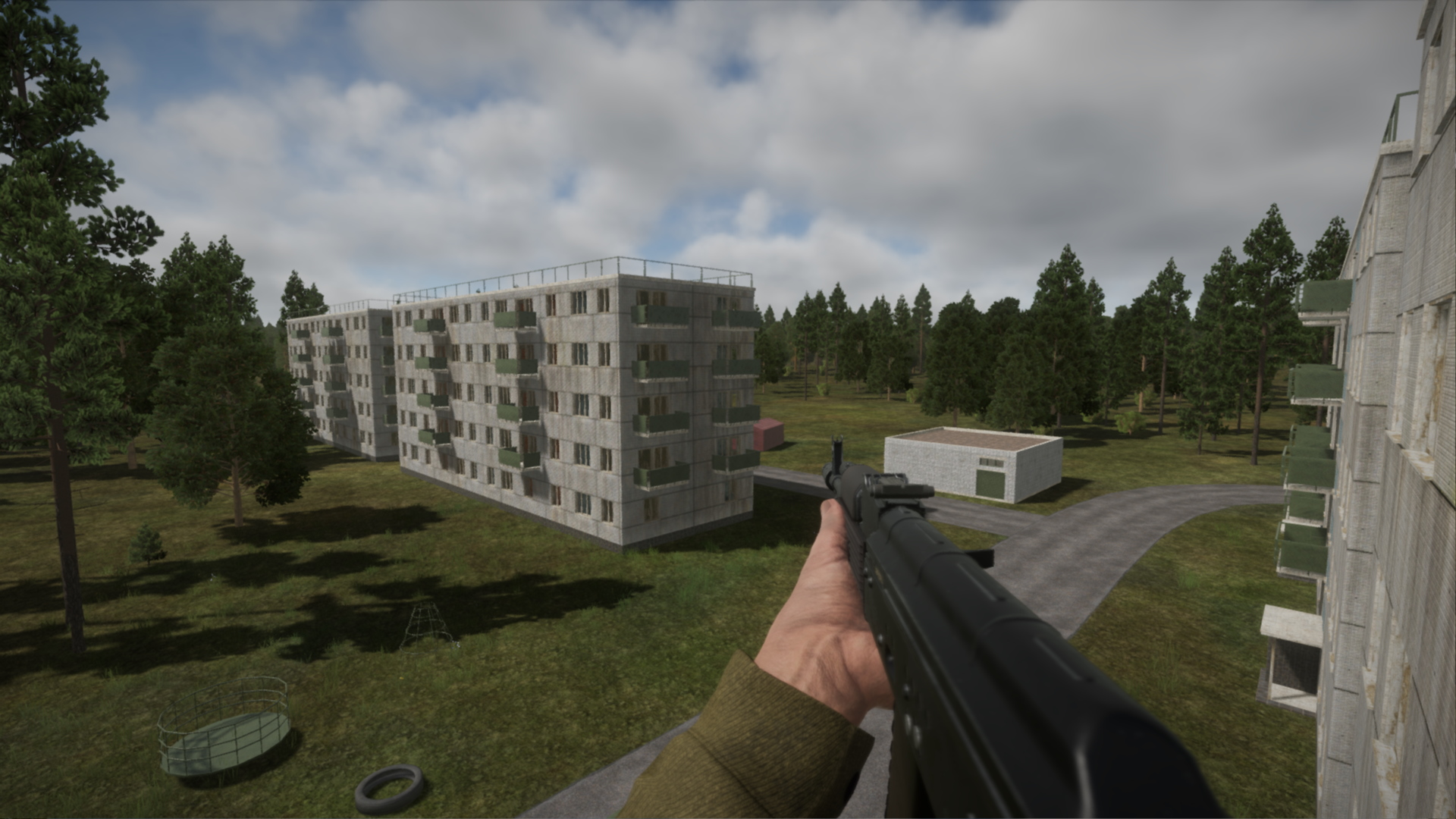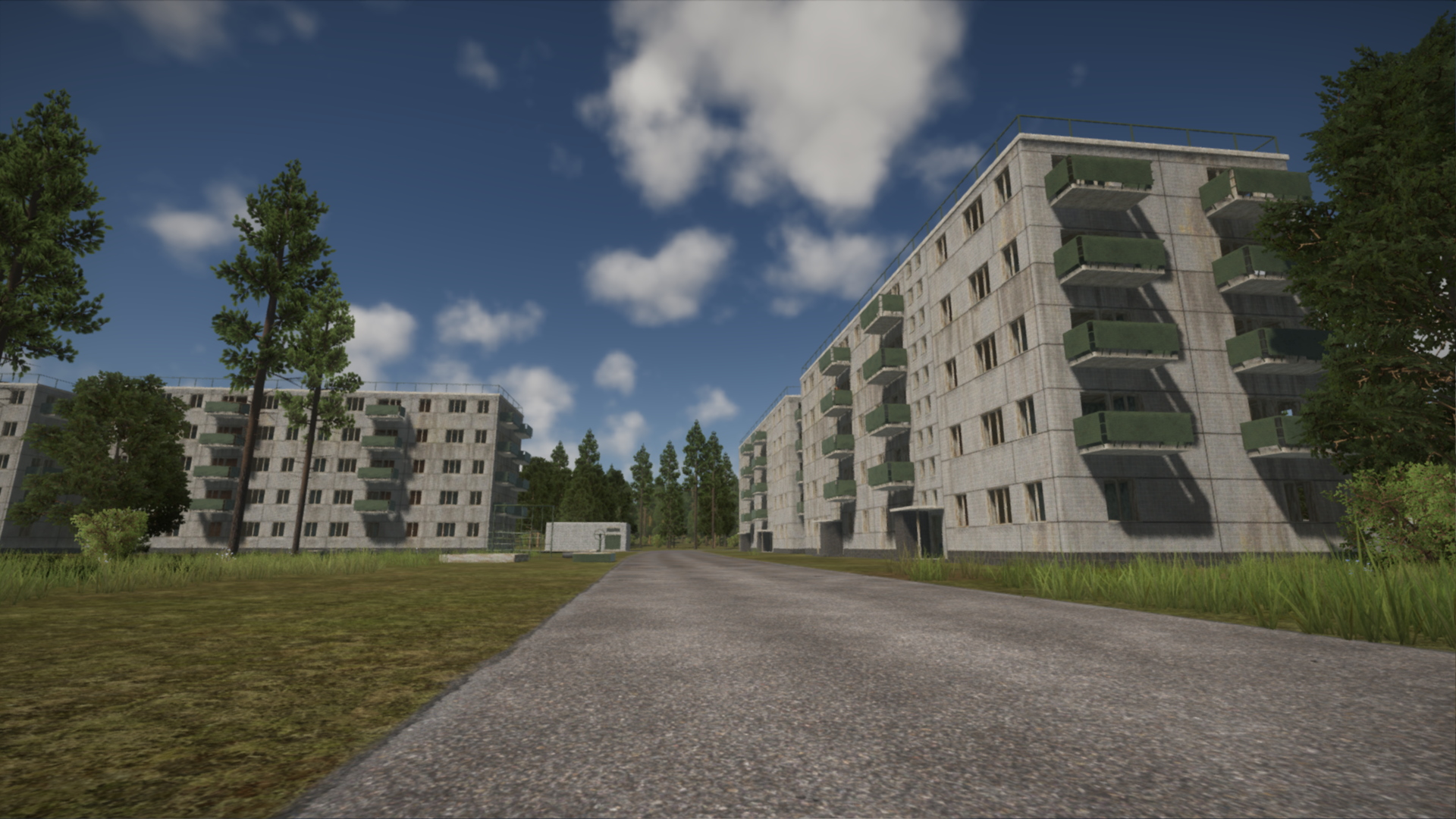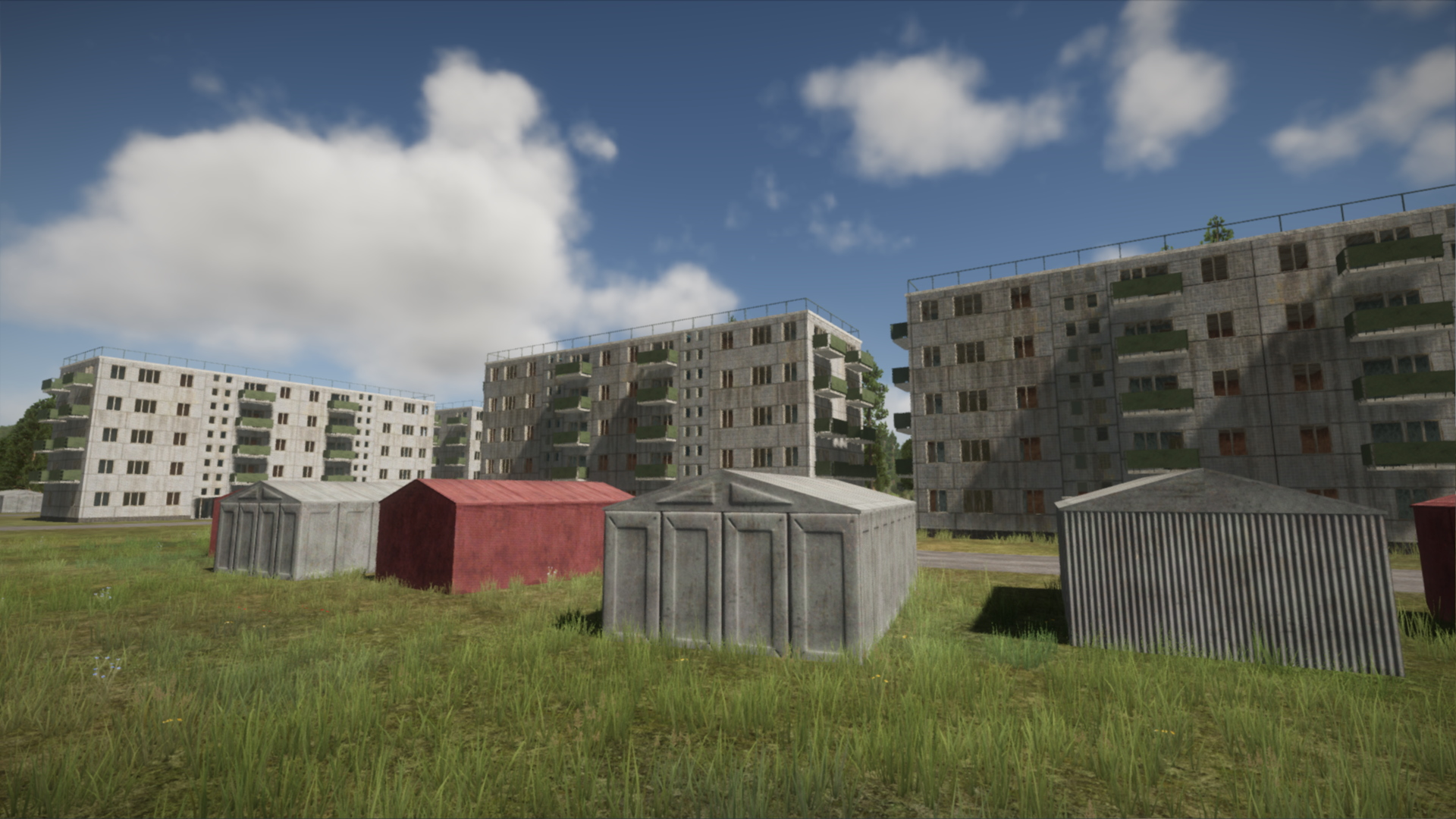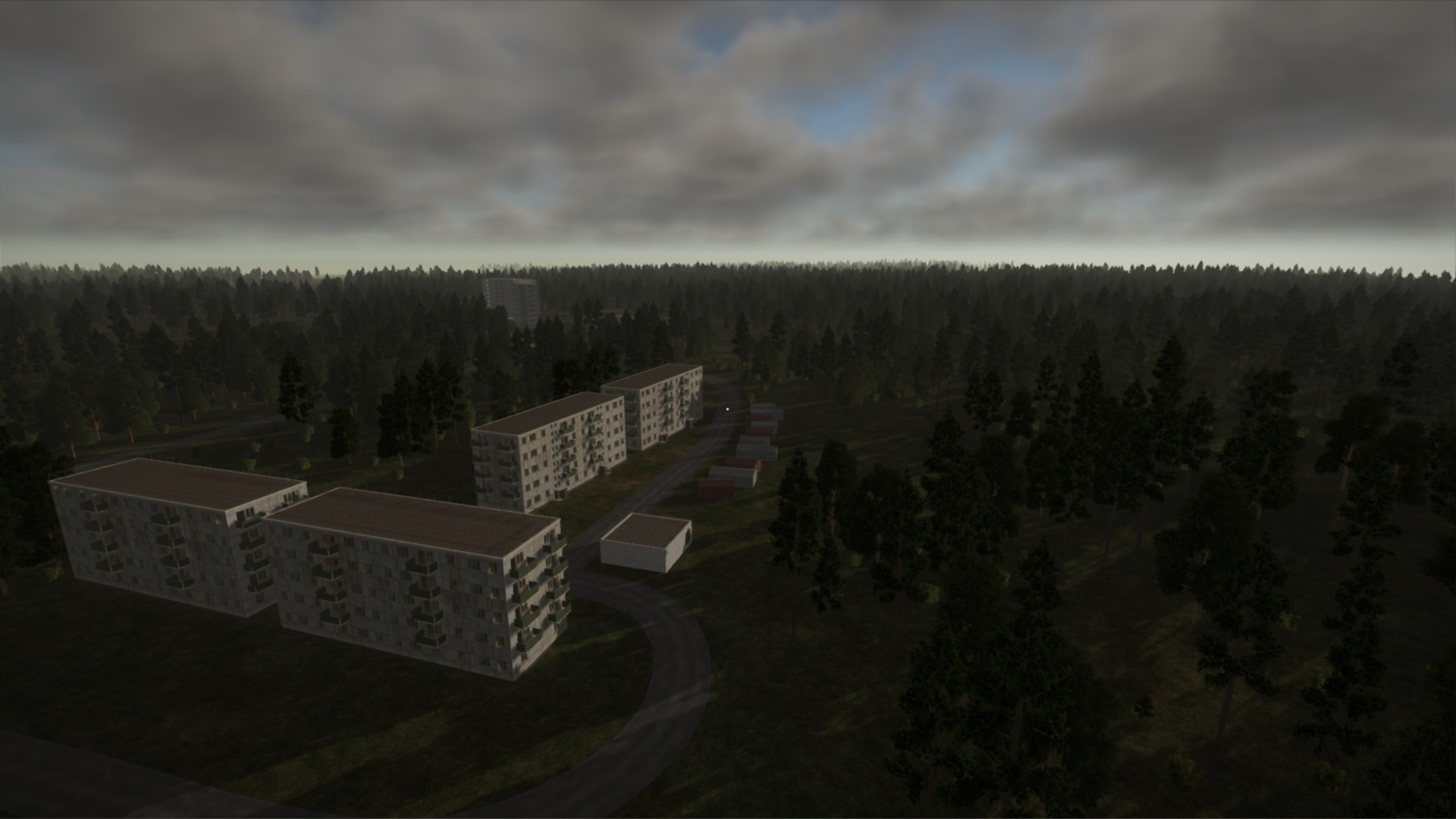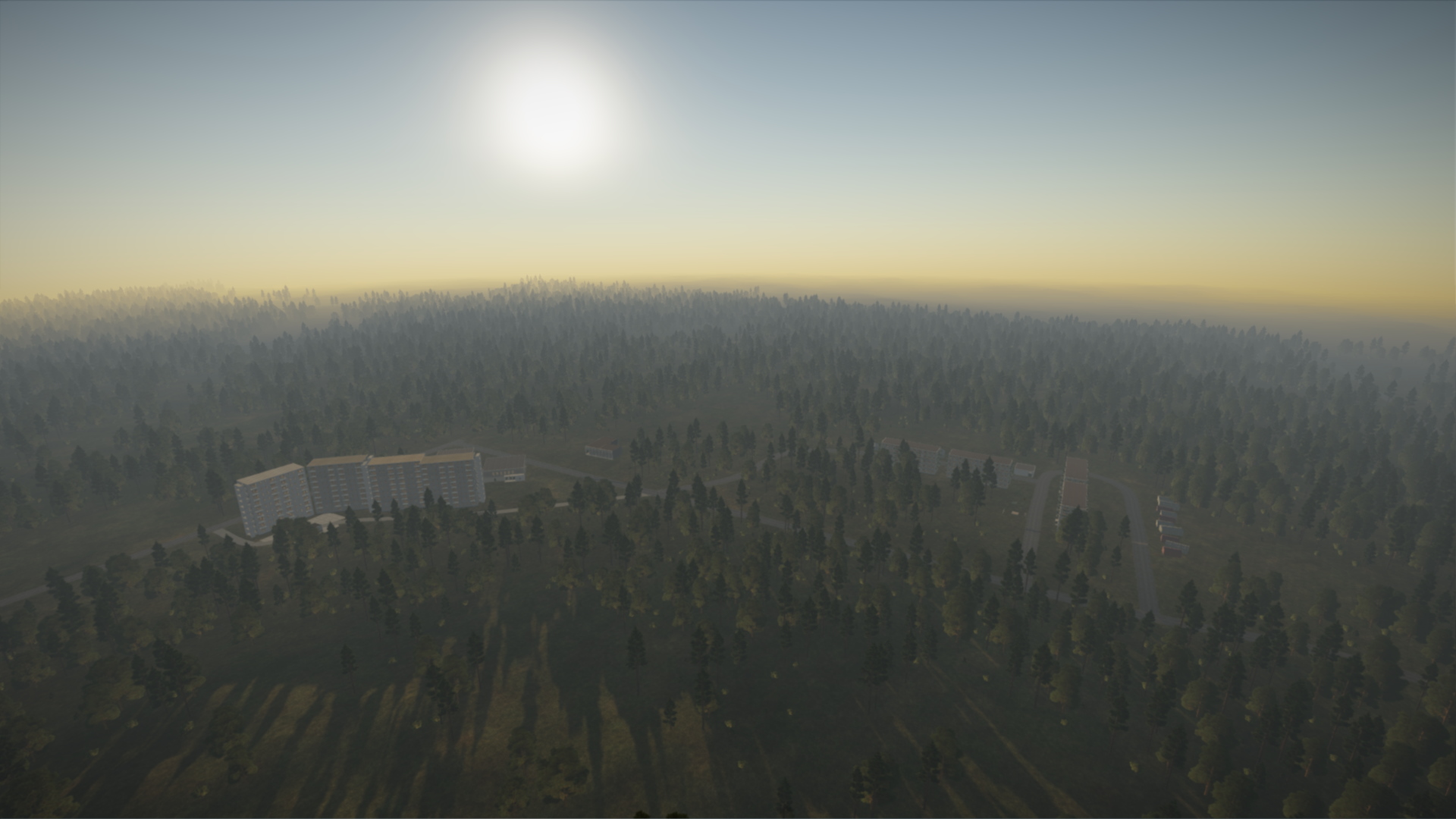 So-far we have been developing Afterconflict out of our own pockets, and while we intend to continue developing Afterconflict no matter what, the ability to be comfortable in the knowledge that our rent is paid, food is on our tables, and any hardware issues we may face can be promptly fixed goes a long way in enabling us to be more focused on developing and expanding the game.
We also recently added a new Patreon tier, the "Officer" tier which further supports us developing Afterconflict without worries regarding food, rent, etc., those who support at said tier will also have their names added to the world of Afterconflict through such features as a piece of war graffiti!

One of our Patreon rewards is exclusive access to a channel on our Discord server, which we'd like to invite you to join!

On our Discord server we discuss everything from the game and Cold War history to posting photos of hedgehogs, and the Patreon-exclusive Discord channel is called "The Bunker", and it's where we post exclusive WIP content that you'll be able to see before anyone else!

We hope you enjoyed reading this development update, if you wish to keep up to date with all Afterconflict updates, be sure to follow our Twitter feed too.